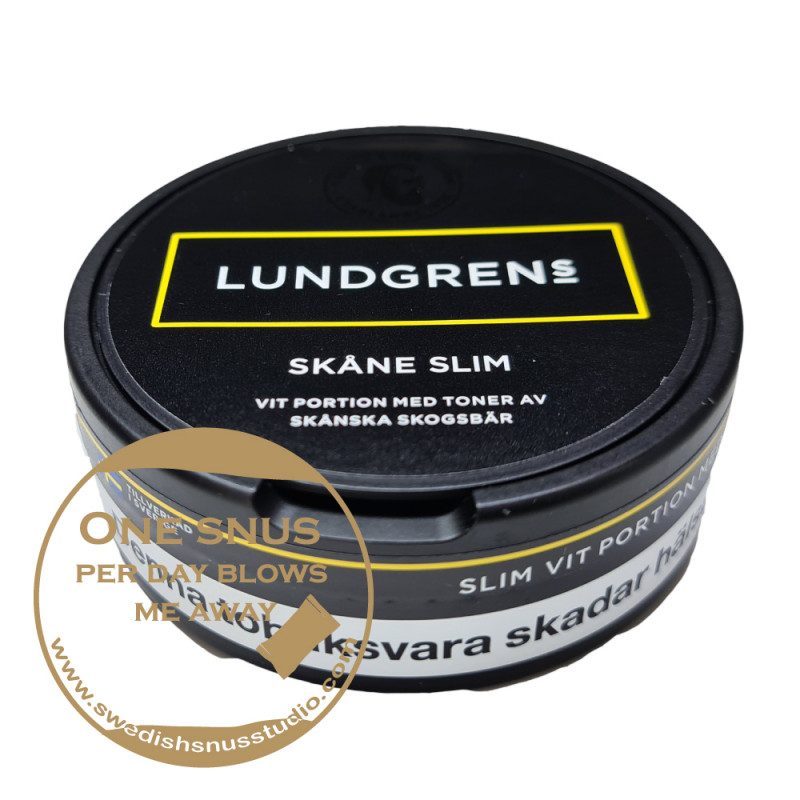  
LUNDGRENS SKANE SLIM WHITE
SNUS LUNDGRENS SKANE SLIM WHITE

Secure payment
Mastercard, Visa, Diners card, American Express, Paypal

Delivery policy by DPD
Lundgrens Skåne Slim White is a snus with a nice, natural tasting tobacco flavour together with a sweet taste of berries, a touch of herbs and a well balanced salt level. The salt is used to lift and accentuate the flavours, much like it is used in cooking.
Being a white product you can expect there to be a slow but even delivery of flavour and nicotine which thankfully also makes it long lasting. This snus does not have perforated bags like many of Lundgrens other products which we think is a clever move as Lundgren offers different formats but with similar flavour profile to suit more snusers. 
Fiedler & Lundgren is the manufacturer behind not only Lundgren but many other great products that all have high quality and delicious taste at a good price. F & L have clearly wanted to offer a product for every snuser out there and you are sure to find both a taste and a pouch format that suits your preference. Each of their products have their own unique blend of flavours and tobacco leaves from different parts of the world.