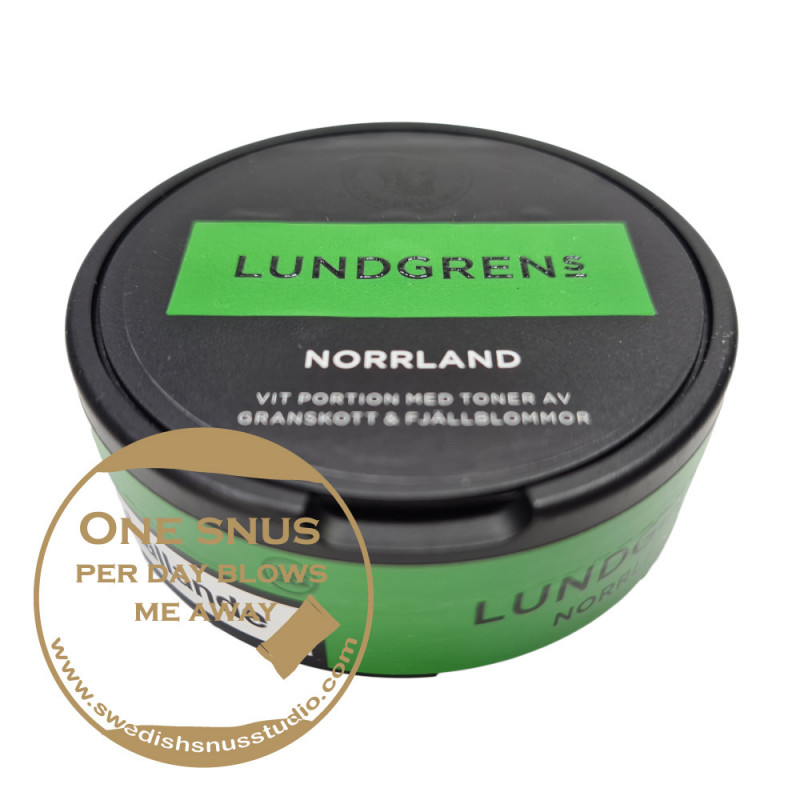  
LUNDGRENS NORRLAND WHITE PORTION
SNUS LUNDGRENS NORRLAND WHITE PORTION

Secure payment
Mastercard, Visa, Diners card, American Express, Paypal

Delivery policy by DPD
Lundgrens Norrland White Portion greets you with an instantaneous flavour release thanks to the tiny holes on each pouch. The flavours are that of a gentle tobacco character accompanied by a slight sweetness which is probably due to the delightful floral element. You will also notice hints of herbs and a touch of salt to accentuate the flavours.
Most white products are known for having a slow flavour and nicotine release that can sometimes take a few minutes to come on properly. This issue is solved by the delightful, tiny holes on each sachet and fortunately, they are designed so cleverly that they don't even leak any tobacco. Of course, you will still enjoy the perks of a white snus – minimal dripping! Fiedler and Lundgren described these sachets as bringing you closer to the tobacco experience, which I think is a great definition of the experience.
With most affordable snus products you end up having to compromise on something; taste, quality or perhaps the nicotine release. With the Lundgren series you will do no more compromising. You can simply sit back and enjoy a fantastic product – at a great price.