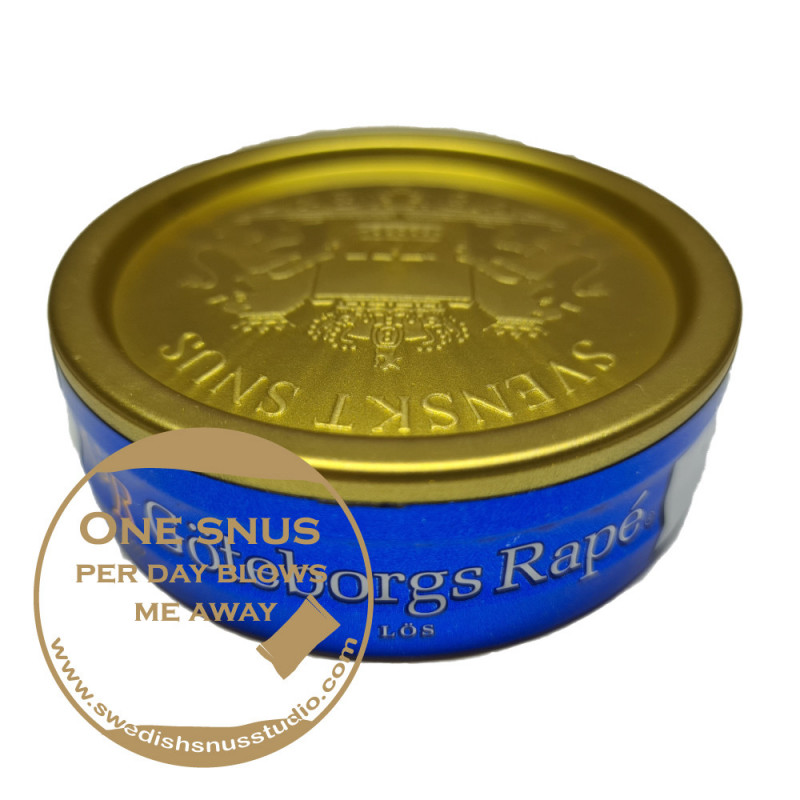  
GÖTEBORGS LÖSSNUS
SNUS GÖTEBORGS RAPÉ LÖSSNUS

Secure payment
Mastercard, Visa, Diners card, American Express, Paypal

Delivery policy by DPD
A mellow tobacco taste with distinct notes of lavender and juniper, along with hints of oak and citrus.
A moist loose snus of grounded tobacco. Forms to a pouch of optional size that yields a quick and strong flavour release.
INGREDIENTS
Water, tobacco, humectants (glycerin, propylene glycol), salt, pH adjuster (sodium carbonate), natural and artificial flavors including artificial smoke flavor.
LEVELS
WATER

58 %

NICOTINE

0,75 %

PH LEVEL:

8,4

PORTION WEIGHT:

Na/N g

PACKAGE WEIGHT:

42 g