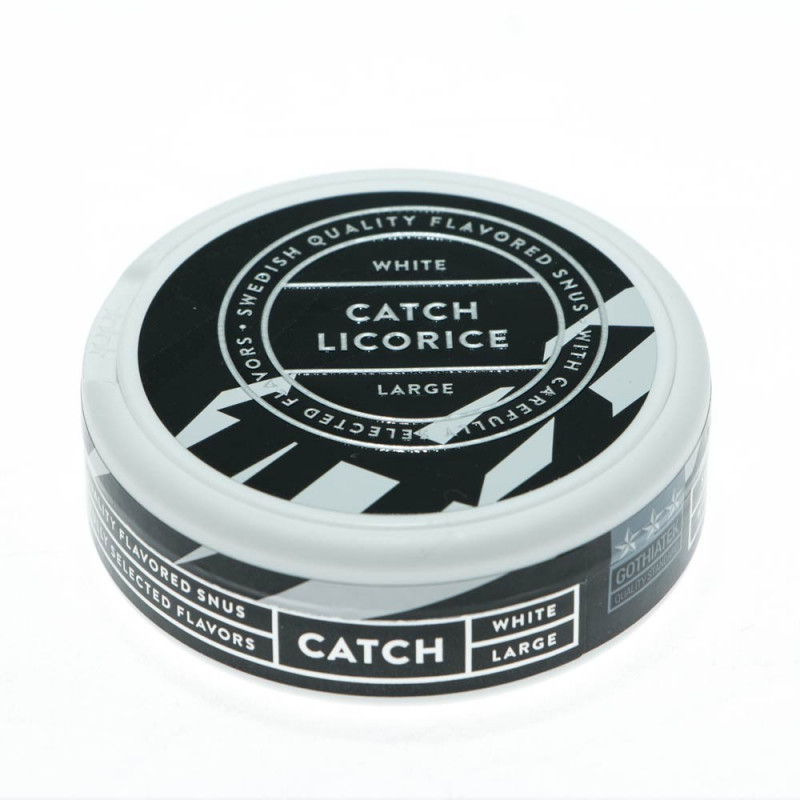  
CATCH LICORICE WP
SNUS CATCH WHITE LICORICE LARGE

Secure payment
Mastercard, Visa, Diners card, American Express, Paypal

Delivery policy by DPD
A mellow tobacco taste with distinct notes of salty licorice, along with hints of dried herbs.
A full sized pouch that is dry on the surface with a moist content for a low salivation and a lasting flavour release.
INGREDIENTS
Water, Tobacco, Moisture preservatives (E 1520), Flavor enhancers (salt), Acidity regulator (E 500), Salmiac, Aromas including liquid smoke.
LEVELS
WATER

53,5 %

NICOTINE

0,8 %

PH LEVEL:

8,7

PORTION WEIGHT:

0,9 g

PACKAGE WEIGHT:

21,6 g