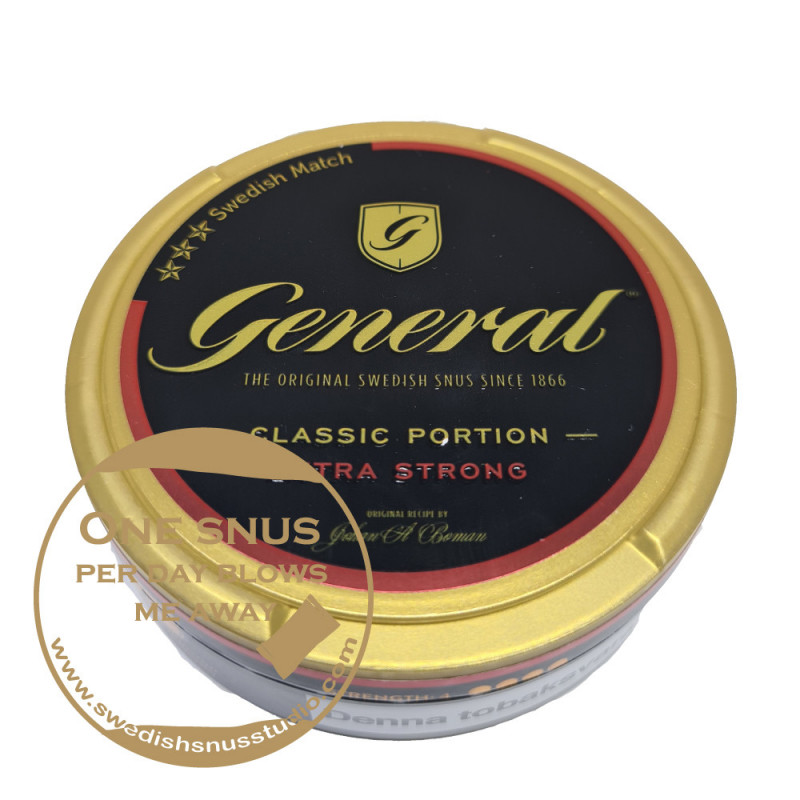  
GENERAL EXTRA STRONG
GENERAL CLASSIC PORTION EXTRA STRONG

Secure payment
Mastercard, Visa, Diners card, American Express, Paypal

Delivery policy by DPD
One of the strongest portion snus in the General family. With the classic General flavor and a full-bodied tobacco character.
A full sized pouch that is moist on the surface for a quick and strong flavour release.
HOW TO ORDER:
INGREDIENTS
Water, Tobacco, Moisture preservatives (E 1520), Flavor enhancers (salt), Acidity regulator (E 500), Salmiac, Aromas including liquid smoke.
LEVELS
WATER

45 %

NICOTINE

1,4 %

PH LEVEL:

8,6

PORTION WEIGHT:

1,1 g

PACKAGE WEIGHT:

22 g